Hi!
I'm trying to setup a TCP mirth connection, where a socket client sends a NCPDP message to Mirth, Mirth processes the NCPDP message and responds a XML to the client in the same connection.
This is my configuration:
1. Summary Tab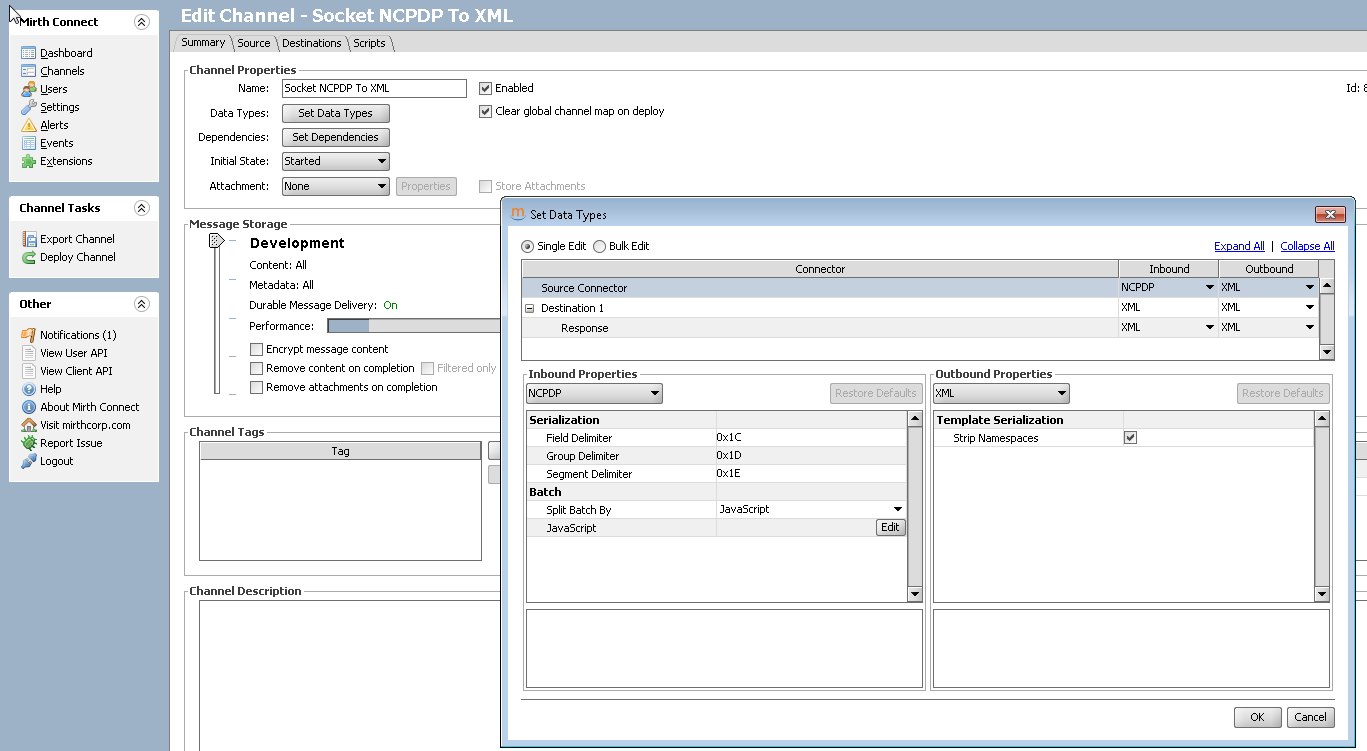 2. Source Tab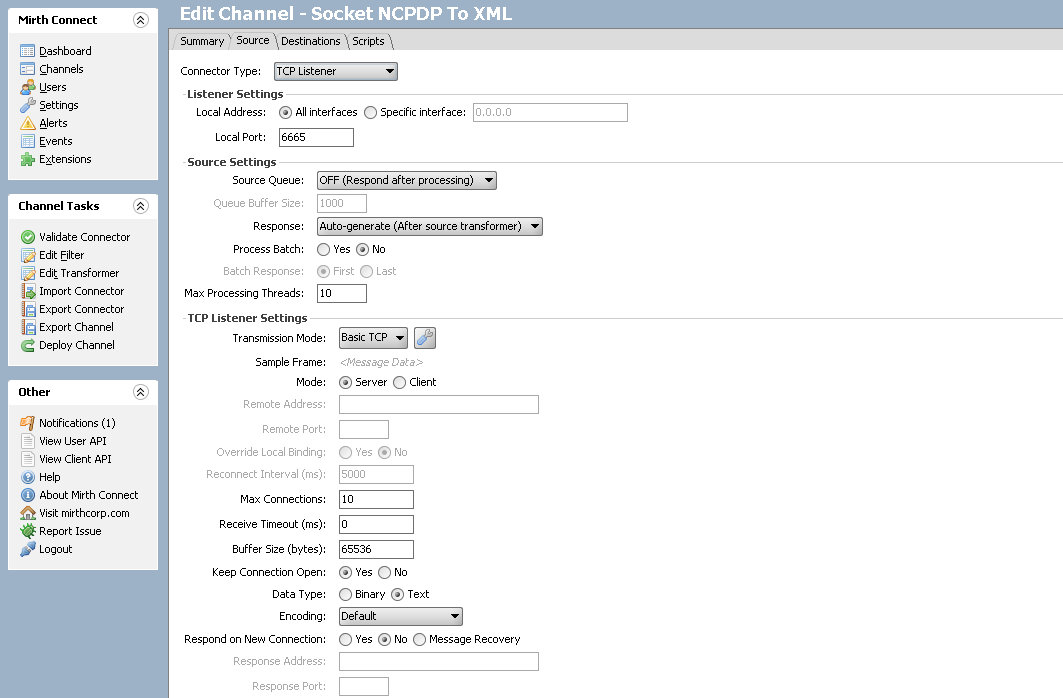 3. Destinations Tab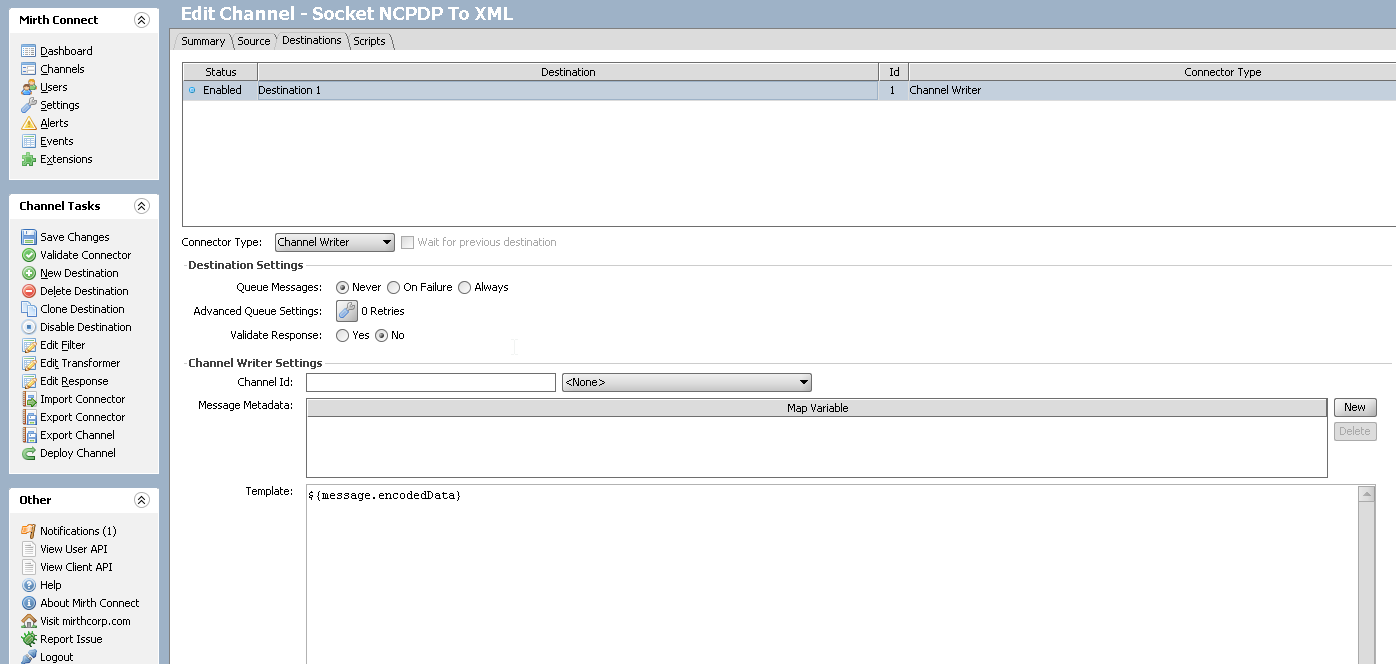 4. The Client request (NCPDP Message) and response (NULL)

5. Mirth LOG Request

6. Mirth Log Response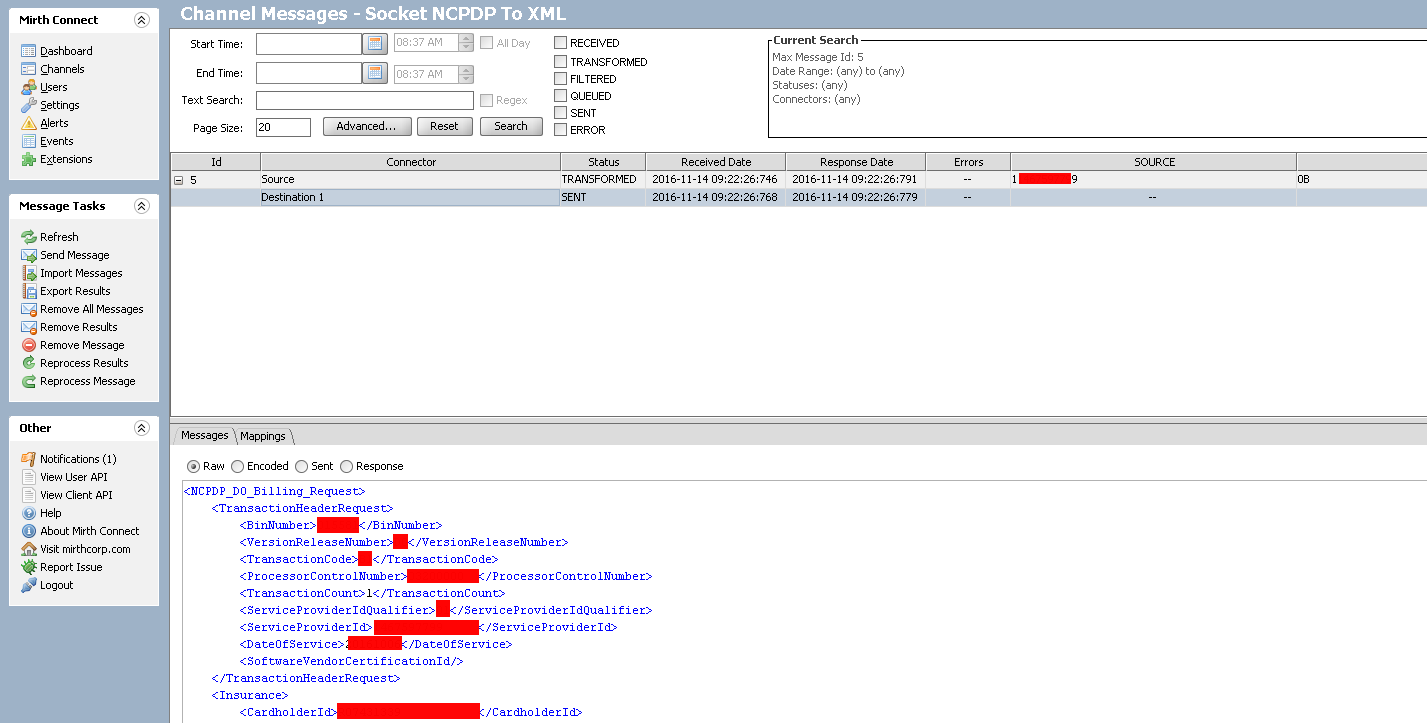 I don't know how to setup Mirth to send me back the XML response to my socket client after Mirth processed the NCPDP. Can you please help me or give any way ?